Enroll in Cornerstones Workplace Spanish™ class to better communicate with your employees, co-workers and neighbors:
In our ever-changing business climate, it is important to communicate with all your customers, since customers and clients will go where they feel welcome. Build customer relationships and customer loyalty with all your constituents!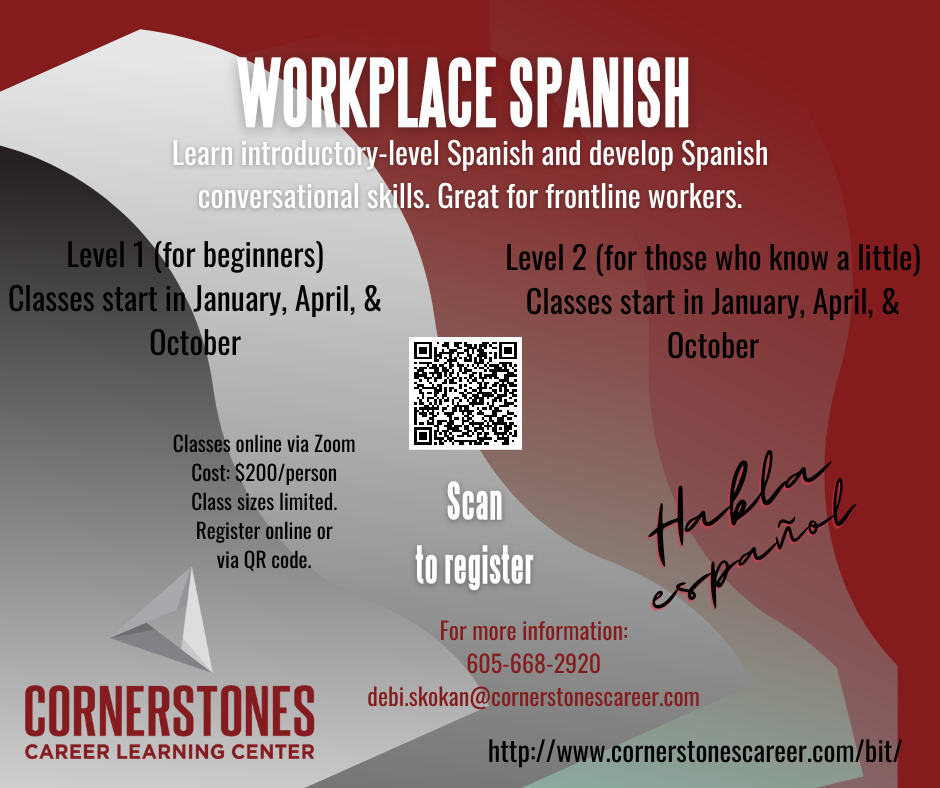 In this course, you will learn basic conversational Spanish words and phrases. New classes start each quarter ith different levels available in the day and evening.
Ask about tailoring a class for your specific business or industry
Common and conversational words and phrases are taught.
Lessons are created and taught by local instructors for ease of learning.
Cost is $200 per person for the 10 weeks of class.
For more information contact Debi and 605-668-2920