About us
Cornerstones Career Learning Center is a regional education and employment training program for adults. Cornerstones offers Adult Basic Education, GED® preparation and testing, English Language classes, transitional English programs, Business and Industry training programs, Pearson Vue®, Praxis®, and other high stakes testing along with industry-recognized credentialing.
Do you need help preparing for your GED® test? Do you need help with speaking, reading, and writing in English? Cornerstones Career Learning Center can help! We offer day and evening classes to help you succeed.
Are you an employer looking to hire or train quality workers? We provide customized training and testing services for employers. Ask us about the ACT National Career Readiness CertificateTM (NCRC) and Bring Your "A" Game to Work soft skills training and how they can help you and your business.
Cornerstones' English Language Acquisition classes were featured in a South Dakota Public Broadcasting story about Huron's diversity. Listen to Refugees and Immigrants Bring Diversity toHuron.

Cornerstones Career learning center is a
STrong Supporter AND Partner of the United Way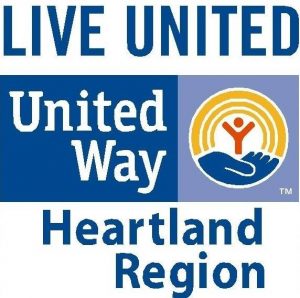 Huron
United Way Heartland Region
" United Way Heartland Region appreciates the partnerships we have with so many organizations in our region. We are not a one man band, we do not do anything alone and it is through the collaborative efforts of many organizations that we achieve so much success and impact so many lives. Cornerstones Career Learning Center has been an active partner advancing the common good in our community. Each year we are impressed with their work and are proud to fund the programs they provide to enhance the quality of life for our citizens."