south Dakota's Distance Education
For GED/Adult Basic Education
Can't make it to one of our classrooms? Want to get your GED®? Try our new Distance Program! Cornerstones offers a Distance Learning Program which includes interaction with live instructors and other students!
Click here to see our flyer, click the button below to get started, or read on to learn more. Educators can also use this button to make a referral.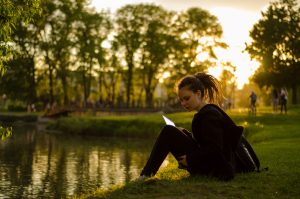 The South Dakota Adult Basic Education Distance Learning is sponsored by the South Dakota Department of Labor and Regulation and is offered at no cost to qualifying applicants.
Study at home
. . . or the library, or a coffee shop, or the Department of Labor—anywhere you can access the Internet with your computer. Your work will travel with you from computer to computer.
Each quarter you can study English/Language Arts, Math, and either Science or Social Studies.
Learning Community
You will work through the program with a group of South Dakotans just like you. Celebrate your victories together as you get your GED®
Your teachers are just a text or an email away—but the Internet never sleeps! (Your teachers will.)